Belledune was served by the New Brunswick East Coast Railway but is now served by CN. One spur (the "Irvco spur") goes to the industrial area seen below (NB Power's power plant, Brunswick Smelting, and Brunswick Fertilizer) and the other serves a gypsum pellet plant and a sawmill.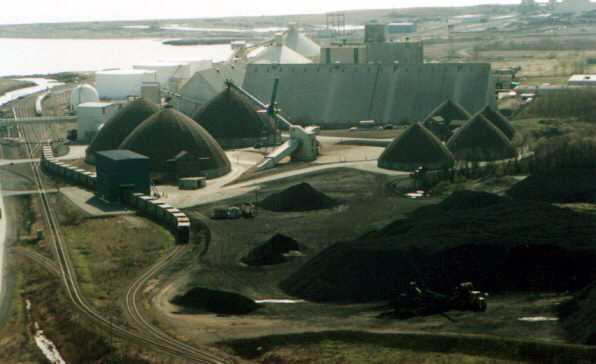 A view of the industrial area of Belledune. The port is offscreen to the left, Brunswick Smelting is in the foreground (with the NBEC ore train unloading), and the fertilizer plant is to the rear of the picture.
There are several rail customers in the area: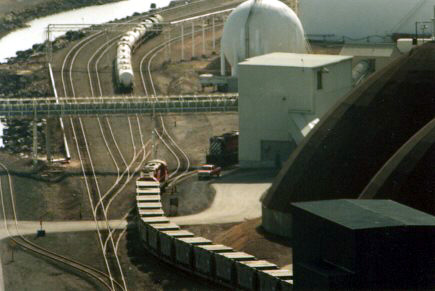 A closeup of Brunswick Smelting and the NBEC unit train unloading ore.
Here is the "supervillage" of Belledune's home page