The city of Bathurst was served by the New Brunswick East Coast Railway but is now served by CN. The VIA Rail Ocean train serves the city and stops at the train station.
The major rail customer was the Smurfit-Stone mill until it was closed in 2005.
Smurfit-Stone had its own locomotive (seen below). There is a propane dealer just north of Bathurst in Beresford (see picture below).
Irving Oil used to have a fuel depot on a spur in East Bathurst but that was removed in 2001.
Ore used to move from Brunswick Mines via Nepisiguit Junction, just outside the city, to the smelter in Belledune.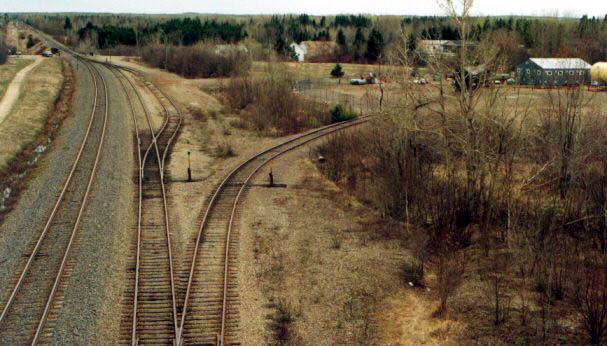 Back to New Brunswick trains